Bad Influence Burlesque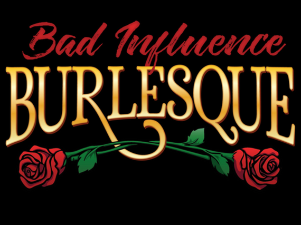 It's time for the first Bad Influence Burlesques show of 2017!!!
We're going to be taking you back to a time when things were easier... simplier... innocent. And then we're going to blow that innocence right out of the theater. This show is going to feature numbers that are all about childhood memories. Beware this may shatter some of the things you loved from your childhood... or you may suddenly appreciate them in whole new ways!
Performances by:
Tease Blossom
Bella D-Dancer
Rosie Reigns & DeeDee Queen in a duet!
Lexy Lemondrop
Scarlet Conte
Harley Queen
Lady Axum
Dee Bauchery
Donny Mirassou
Snow Wonder
Red Velvet
Bella Badonkadonk
Valhalla Voom
Barbie Bloodgloss
Kiki La Chanteuse
The Velvettes
and more!!!
Our stage felines will be rocking out between every act and who knows you may even get a little air guitar in there.
Events
Bad Influence Burlesque
8:00 PM